Is regular brushing becoming a chore for you and your cat? Has your cat's hair become tangled, dirty, or matted? If you're looking for options when it comes to grooming your cat, why not come to us for your cat's grooming needs?
We understand that each cat is unique, and we will make every effort to keep your cat safe and comfortable during his or her grooming appointment. We'll treat your cat with compassion and care while making every effort to create a look you will love! We take great pride in providing the highest quality services to each cat that comes to us for a grooming appointment.
Cats usually do a good job of keeping themselves clean, so we don't normally give baths unless your cat has gotten into something or is not able to clean himself well because of arthritis or other illness.
Additional Grooming Services
Are you nervous about trimming nails? We give a courtesy toe nail trim with each comprehensive examination, senior examination, or grooming appointment. We can also schedule an appointment exclusively for a toe nail trim. In addition, we apply soft paws upon request.
We offer lion shaves for our longer haired kitties who can get matted and uncomfortable. For the safety of the cat and the groomer, we normally do lion shaves under anesthesia. We have found that awake shaves are too stressful to be a practical option for most cats. Your cat will need to have a current examination with us within the past 12 months and be current on vaccinations.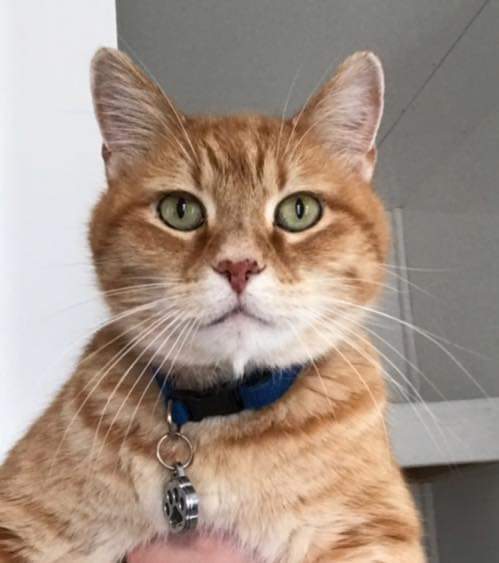 We welcome your questions about our grooming procedures and policies and are eager to discuss how we can make your cat's next grooming appointment as happy and stress free as possible – for both of you. If you have a young kitten, let's get acquainted early to help ensure that your cat will be comfortable with grooming throughout his or her life!
Ready to schedule your cat's grooming appointment? Call us today at 913-541-0478!